Sebelumnya saya pernah menulis Waspadalah penipuan lewat BII-palsu, kemarin dapat email lagi dari bank palsu yang lain lagi. Mengakui sebagai orang dari Standard Chatered Bank.
——————————————————————————–
You have 1 new message
We'd like to inform you that your secure mailbox has 1 new message
Please visit Online Banking and select the message section to read your message(s)
Login to:
iBanking

Standard Chartered Bank
https://online-banking.standardchartered.co.id
——————————————————————————–
Copyright © 2009 Standard Chartered Bank
Alamat bank yang asli ada di : http://www.standardchartered.com/, Wesbite palsu yang lain saya [erkirakan akan marak beberapa wakty kedepan. Karena buikin web relatif mudah dan murah. Website palsu tersebut mengarah ke : http://cabric.net/. Namun redirect ke alamat lain yang gak panjang di SINI (Awas ini palsu).  Jika anda mencoba mengisikan user dan password enath itu alsi/palsu akan derekam dalam database. Saya cari-cari file databasenya bisa dilihat oleh public.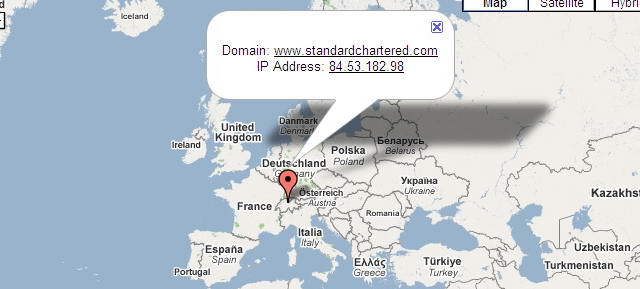 Kalau dilijhat dari file databasenya, saya kira ada beberapa yang terjebak, tapi banyak juga yang sudah tahu dan hanya iseng saja. berikut Lokasi web palsu saat link ini masih aktif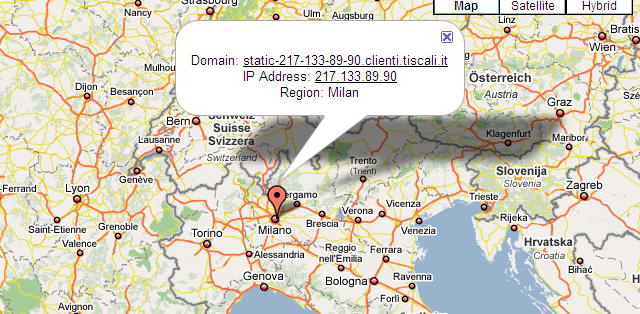 Untuk pengecekan lokasi web anda bisa menggunakan http://en.utrace.de.